K Town Design LLC, We Build Web Solutions, Kannapolis, NC
Small Business Website Builder, Development, and Design
SEO – Social Media Marketing – Logo Design-Business E Cards
As Low as $99/month for a Lease site*
Our Business is to Help your Business Make Money
Book an Appointment to Find out How
*does not include $500 setup fee and requires a 2 year contract
Tired of Websites That Don't Bring You New Customers?
We Can Help!
Discover Exciting In-site Into Your Business
You Need  custom economical website designs that fit your business.
Your clients, are the core to the success of your business.  Finding 
Eye-opening insight to your market and your competitors will enable you to bring new clients to your door. Knowing your market and what your competitors are doing are important parts of our research.
After careful analysis, we then propose a solution. Our goal is for your business to tower over your competitors on-line. You will need Search Engine Optimization (SEO) and outstanding content to reveal your products and services to your clients.  Outstanding value that fits your budget is exactly what you need to succeed.
How to Grow Your Business!
Bring New Motivated Customers To Your Business!
Free

Revealing Analysis Of Your Website!
You can get a free review of your current website without any obligation. See if there may be a lost opportunity for your business. Just need a update your current website or transfer it to a new hosting provider? You can get a detailed analysis of your current website so don't loose another client.
Our Clients are Pleased with Our Work!
 I started my business three years ago and was looking to build my business David's info was shared with me from a friend and they told me how awesome he was at building web sites . So I contacted him and shared what I was looking for,  I work with a lot of elderly so I wanted a user friendly site lots of my clients struggle with this new age technology. He took my info and I ended up with a awesome site and I have not had any negative feed back. So, yes it was the best investment for me as a new business  owner to hire someone that knows there stuff. I encourage you to do the same it has built my clientele  tremendously!
Donna Helms, Restorative Bodywork Therapy
Waxhaw, NC
We are in a out of the way location. David at K Town Design did a great job with our website. We have several new families as a result that have joined the Church. People are now finding us through the web.
NC Web Developer and Builder for Small Business and Non-Profits
Kannapolis Web-designs
that is unique to Your Bussiness
Mooresville Web-designs
That meet ADA Requirments
Charlotte Web-designs
That fits Your Budget
Concord Web-designs
That Meet Privacy Law Requirments
Salisbury Web-designs
That are Custom Built
Davidson Web-designs
That Meet Your Market Demands
Lake Norman Web-designs
That are Search Engine Optimized
Huntersville Web-designs
Brings in New Clients
We Take The Stress Out Dealing With Your Web Site
Our goal is  to establish a long term relationship and be a part of your team by providing maintenance, at a reasonable monthly fee, in order to keeping your site running at it's best. Security updates are needed in order to keep your website current, secure, and fast loading . We can adjust your website to keep up with market changes, which gives you a competitive edge. Included in maintenance is quarterly reports on how your site is performing.
SEO Can Bring Exciting New Growth To Your Business
Your Attention getting, new website, should be an important part of your business plan.
Stop Wasting Your Money!
"Don't Loose Another Customer Because your Website is Not Working For You!
No Risk Free Consult!
10 Tips for a Sucessful Business Website
Here are some tips to get new customers to your door and more money in your pocket! Don't Skip this.
Fast Website, Secure Web Hosting by K Town Design Brings More Customers!
You will need hosting for your website. Hosting servers is where your website's code resides. It could be a single server or many servers around the world (CDN). You  need not worry about fast page loads and security from hackers. K Town Design provides some of the fastest page loads available as well as secure from breeches. Web searchers will give you about 3-5 seconds before they move on, so your site has to load fast. No need to worry though, K Town Design takes care of this for you so you can focus on your business.
Everyone Loves a Video
Custom Promotional Video
We can make promotioal videos for your business for a very low Cost
This presentation contains images that were used under a Creative Commons License. Click here to see the full list of images and attributions: https://link.attribute.to/cc/203631
Call Today To Reserve your Spot
Call or Book a Consult Time For Your Small Business

We Find out about Your Hidden Organizational Needs

We

Analyze

 Your Market

We Offer You Real Solutions Just For Your Business

Works on Mobile Devises

We can do Online stores too!
No Worries!
Works on Your Mobile Too!
We offer Maintainence Plans and Fast, Secure Web Hosting
 Because you need to be running your business not spending hours trying to fix your website
NC Web Site Design for Kannapolis, Concord, Salisbury, Mooresville, Charlotte, and Lake Norman Area
Website Maintenance
Monthly Website Maintenance Plan with annual discounts
Hourly Website Maintenance Plans
If you Prefer you can pay by the hourly rate
Some of the Solutions We Have Provided
Custom Video Slide shows and Photography
Book an Appointment
Start Finding Solutions Today
or Click on this button to book a Preliminary Consultation or More Information
Want to Design your own?
Try Elegent Themes, beautiful websites and easy to use at a Great Price.
We are an affilate of Elegent themes and may recieve a commission if you purchase an Elegent Theme Product
Click on the link below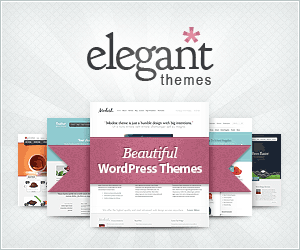 The Best Hosting That you Can Buy at a Price that fits your Budget
We are an affilate of Flywheel and may recieve a commission for Flywheel hosting